Leverage Your Strengths Through Sales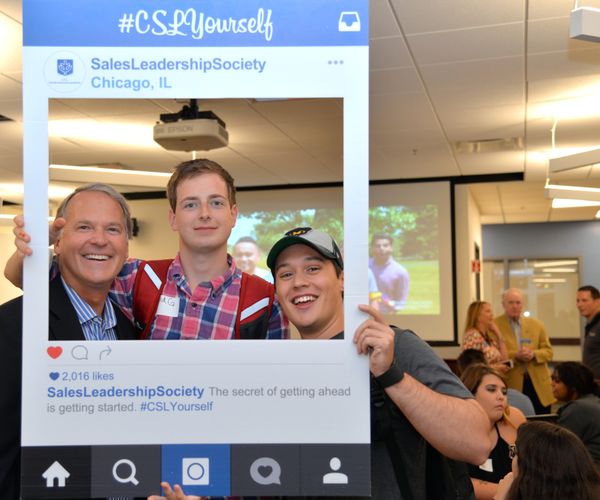 What is Sales Leadership?
LEARN: Courses: Nationally recognized faculty, hands on courses, and real world case studies with corporate partners give students unparalleled access to a unique community of shared knowledge. Take a class and declare a concentration/minor in Sales Leadership.
CONNECT: Community: Learn and grow in a welcoming and driven environment beyond our classroom walls. Network with peers, alumni, and partners in our Sales Leadership community.
GROW: Development: Students from first years to seniors benefit from 1:1 mentoring and career advising, access to a variety of skill development workshops, and take advantage of peer review settings for resume and interview preparation.
MKT 377 Sales Fundamentals (Delic)
MKT 377 Sales Fundamentals (Drehmer)
MKT 378 Sales Strategy & Technology (Strunk)
MKT 380 Science of Retailing (Moss)
Philip Fernandez
Zsa Zsa Mysa Quach
MKT 382 Principles in Category Management (Walczak)
MKT 383 Analytical Sales (Drehmer)
Amanda Chaffin
Christine Jengwa
MKT 386 Social Impact Sales (Drehmer)
February 12, 2019 5pm - February 12, 2019 7pm
Learn from Sales Leadership alumni on how they landed their current job, their career trajectory, and making the best use of your resources. Panel discussion and networking following. Some of the alumni will be from 3M, Sprout Social, MillerCoors, Pepsi, and Synthes Medical Sales Consultants.
March 7, 2019 5pm
Take the skills you have learned from Effective Business Communications and your other classes and put them to real life use. Network in a social setting with other students, alumni, and CSL personnel. Some of the companies that will be there are 3M, Sprout Social, CH Robinson, Groupon, Pepsi, and many more.. Come join us at Old Ground Social.