Leverage Your Strengths Through Sales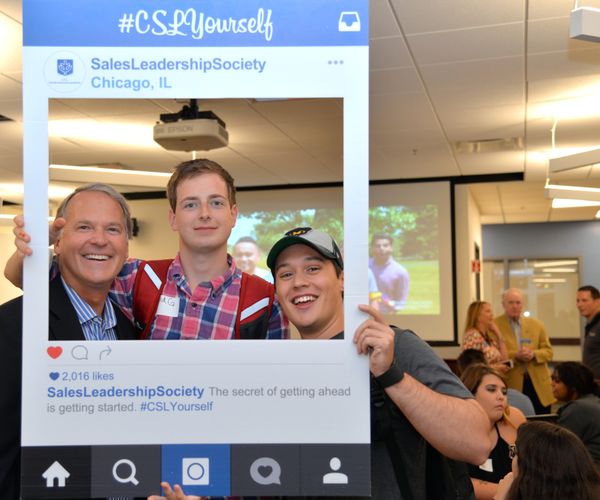 What is Sales Leadership?
LEARN: Courses: Nationally recognized faculty, hands on courses, and real world case studies with corporate partners give students unparalleled access to a unique community of shared knowledge. Take a class and declare a concentration/minor in Sales Leadership.
CONNECT: Community: Learn and grow in a welcoming and driven environment beyond our classroom walls. Network with peers, alumni, and partners in our Sales Leadership community.
GROW: Development: Students from first years to seniors benefit from 1:1 mentoring and career advising, access to a variety of skill development workshops, and take advantage of peer review settings for resume and interview preparation.
MKT 377 Sales Fundamentals
MKT 378 Sales Strategy and Technology
MKT 383 Analytical Sales
MKT 384 Cases in Category Management
Nikki Callo
Jessie Becker
Shiv Dave
MKT 385 Sports Sales
April 29, 2021 4pm
Hear from alumni working at Google, Mars, Sprout Social, Walgreens and ConAgra. They will share their wisdom on what they took away from their classes, how they helped them succeed, and the path for them to get where they are now.
May 20, 2021 4pm
Participants will gain skills to influence others' attitudes and behaviors in sales, leadership and relationship building. The interactive workshop will utilize Dr. Robert Cialdini's Six Universal Principles of Persuasion to ethically and effectively get people to say "yes".
Hear from alumni Samantha Hollis on how she used the skill to negotiate her current job at Salesforce.
May 26, 2021 4:30pm
In this Skills Lab, we are joined by DePaul Alumni, Jake Boria to talk about what is a Pitch Deck, what does it take to build a pitch deck, when it might be used, and some ways for you to build your skills in creating.