Leverage Your Strengths Through Sales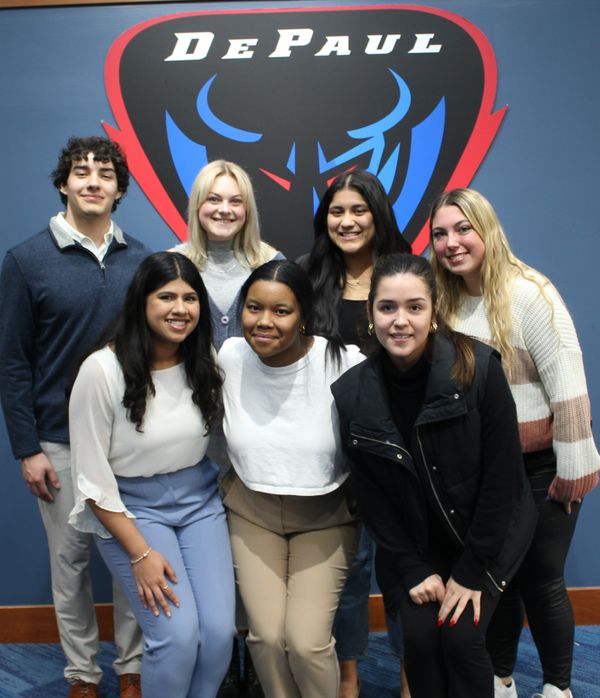 What is Sales Leadership?
LEARN: Courses: Nationally recognized faculty, hands on courses, and real world case studies with corporate partners give students unparalleled access to a unique community of shared knowledge. Take a class and declare a concentration/minor in Sales Leadership.
CONNECT: Community: Learn and grow in a welcoming and driven environment beyond our classroom walls. Network with peers, alumni, and partners in our Sales Leadership community.
GROW: Development: Students from first years to seniors benefit from 1:1 mentoring and career advising, access to a variety of skill development workshops, and take advantage of peer review settings for resume and interview preparation.
March 10, 2023 1pm
Come see the brand new PepsiCo offices, hear from executives and network DePaul alumni.
Students will need to arrive at or before 1:00PM
Office tour 1:15-1:45PM
Panel or speaker plus 10 Q&Q 1:50-2:20PM
Networking 2:25-3:00PM
MUST be registered to attend. Confirmation email will be sent the day before. Register
Congratulations! Job well done.
MKT 377 Sales Fundamentals
MKT 378 Sales Strategy & Technology
MKT 380 Science of Retailing
Sarah Clarke
Jordan Cibinski
MKT 385 Sports Sales
MKT 386 Social Impact Sales