Leverage Your Strengths Through Sales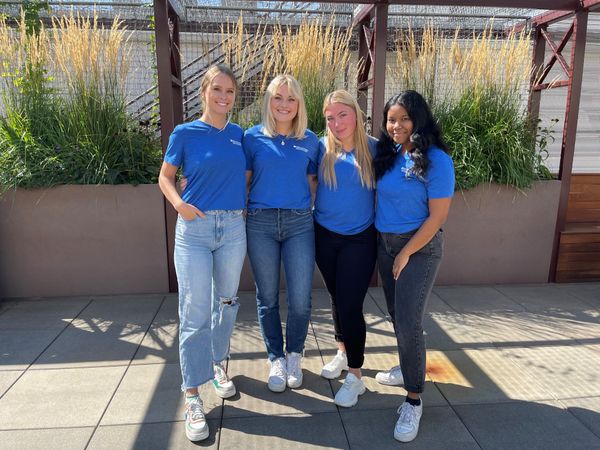 What is Sales Leadership?
LEARN: Courses: Nationally recognized faculty, hands on courses, and real world case studies with corporate partners give students unparalleled access to a unique community of shared knowledge. Take a class and declare a concentration/minor in Sales Leadership.
CONNECT: Community: Learn and grow in a welcoming and driven environment beyond our classroom walls. Network with peers, alumni, and partners in our Sales Leadership community.
GROW: Development: Students from first years to seniors benefit from 1:1 mentoring and career advising, access to a variety of skill development workshops, and take advantage of peer review settings for resume and interview preparation.
MKT 377 Sales Fundamentals
Mudabbir Tariq
Greta Urban
MKT 383 Analytical Sales
MKT 385 Sports Sales
Joshua London
Taylor Moreno
MKT 398 Shopper Insights and Marketing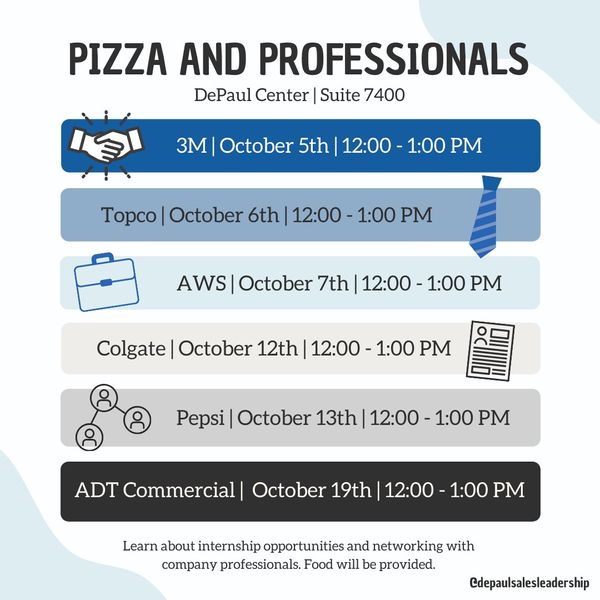 Get free lunch and hear from companies looking to hire you.
If you are looking for a full-time job or internship you must attend! Great opportunity to network with fellow students and employers.
DPC suite 7400 from 12-1pm
October 20, 2021 3:30pm
• Are you a sophomore or junior in need of a summer 2020 paid internship?
• Are you graduating soon and curious about career opportunities in sales and/or category management?
• Are you interested in Sales Leadership faculty and staff making personal introductions for you to recruiters and hiring managers?
• Are you interested in practicing your networking skills?
If you answered YES to any of the above questions, please join us at the DePaul University Center for Sales Leadership program annual Career Expo. Companies include, 3M, C.H. Robinson, Pepsi, ADP, Topco, Colgate, Walgreens, and more....