Leverage Your Strengths Through Sales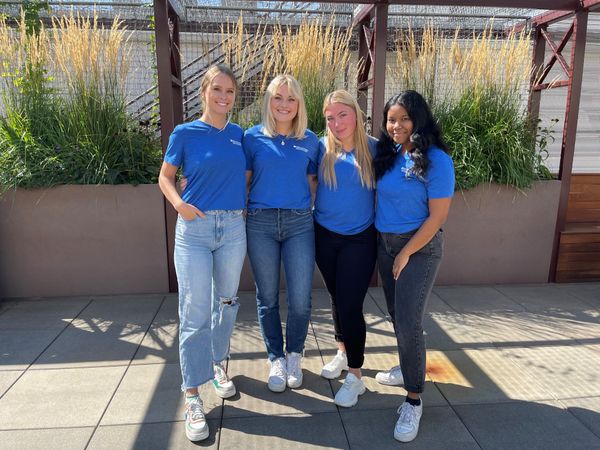 What is Sales Leadership?
LEARN: Courses: Nationally recognized faculty, hands on courses, and real world case studies with corporate partners give students unparalleled access to a unique community of shared knowledge. Take a class and declare a concentration/minor in Sales Leadership.
CONNECT: Community: Learn and grow in a welcoming and driven environment beyond our classroom walls. Network with peers, alumni, and partners in our Sales Leadership community.
GROW: Development: Students from first years to seniors benefit from 1:1 mentoring and career advising, access to a variety of skill development workshops, and take advantage of peer review settings for resume and interview preparation.
MKT 377 Sales Fundamentals
Avalon Charlton-Perrin
Madeline Radford
MKT 378 Sales Strategy & Technology
MKT 383 Analytical Sales
MKT 384 Cases in Category Management
Jenni Jengwa
Sevval Kurtaran
MKT 385 Sports Sales
Ashley Gimbel
Olivia Solimene
May 25, 2022 3:30pm
Come network, meet alumni, and hear from recruiters about their company. Learn about their careers and internships in a less formal setting.
Companies confirmed to be there 3M, C.H. Robinson, Pepsi, ADP, ADT Commercial, Topco, Colgate, ConAgra, AWS, Microsoft, Salesforce, LinkedIn, Google, and more being added.