Leverage Your Strengths Through Sales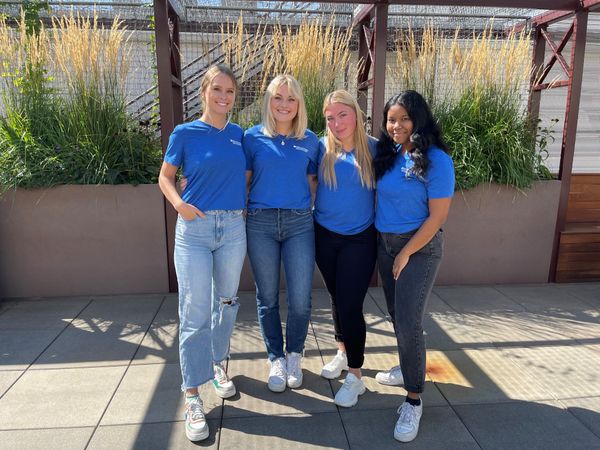 What is Sales Leadership?
LEARN: Courses: Nationally recognized faculty, hands on courses, and real world case studies with corporate partners give students unparalleled access to a unique community of shared knowledge. Take a class and declare a concentration/minor in Sales Leadership.
CONNECT: Community: Learn and grow in a welcoming and driven environment beyond our classroom walls. Network with peers, alumni, and partners in our Sales Leadership community.
GROW: Development: Students from first years to seniors benefit from 1:1 mentoring and career advising, access to a variety of skill development workshops, and take advantage of peer review settings for resume and interview preparation.
377 Sales Fundamentals
378 Sales Strategy & Technology
Alexandra Rozhko
Jennifer Robson
380 Science of Retailing
Tom Pye
Anna Amelichkina
Ria Chande
385 Sports Sales
386 Social Impact Sales
Brynn Bussanmas
Joe McHatton
January 25, 2022 4pm
Kick off Winter quarter 2022 with the Center for Sales Leadership. This is a great opportunity to have fun, network, and get more information on the Center for Sales Leadership. Meet with current students, staff, faculty, and learn more about the great career paths associated with the program. Snacks and refreshments will be served along with bags and jenga competitions. Prizes for winning teams.
February 8, 2022 4pm
Learn to leverage LinkedIn to find jobs that fit your career goals, and make sure your profile stands out to recruiters. Facilitated by actual LinkedIn employees/DePaul alumni. You'll learn the ins and outs of LinkedIn, how to make your profile more discoverable by recruiters, and much more! Come enjoy some free food, the company of the CSL community, have your headshot taken, and a chance to network with LinkedIn Professionals.
February 22, 2022 4pm
Hear from current students on what they learned from their internships and how they management a remote work environment. Ask the questions you have been wanting to ask on internships and full-time jobs. ADT Commercial, Colgate, Pepsi, and Topco
Food will be served!!