Leverage Your Strengths Through Sales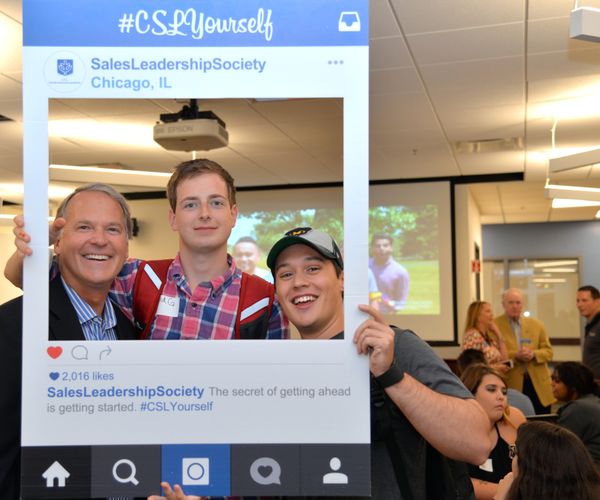 What is Sales Leadership?
LEARN: Courses: Nationally recognized faculty, hands on courses, and real world case studies with corporate partners give students unparalleled access to a unique community of shared knowledge. Take a class and declare a concentration/minor in Sales Leadership.
CONNECT: Community: Learn and grow in a welcoming and driven environment beyond our classroom walls. Network with peers, alumni, and partners in our Sales Leadership community.
GROW: Development: Students from first years to seniors benefit from 1:1 mentoring and career advising, access to a variety of skill development workshops, and take advantage of peer review settings for resume and interview preparation.
February 18, 2021 4pm
Learn to leverage LinkedIn to find jobs that fit your career goals, and make sure your profile stands out to recruiters. Facilitated by actual LinkedIn employees, you'll learn the ins and outs of LinkedIn, how to make your profile more discoverable by recruiters, and much more!
The Center for Sales Leadership welcomes DePaul alumni and LinkedIn employees Matt Almeranti, Account Executive and Puja Tailor Khan, Senior Sales Development Representative.